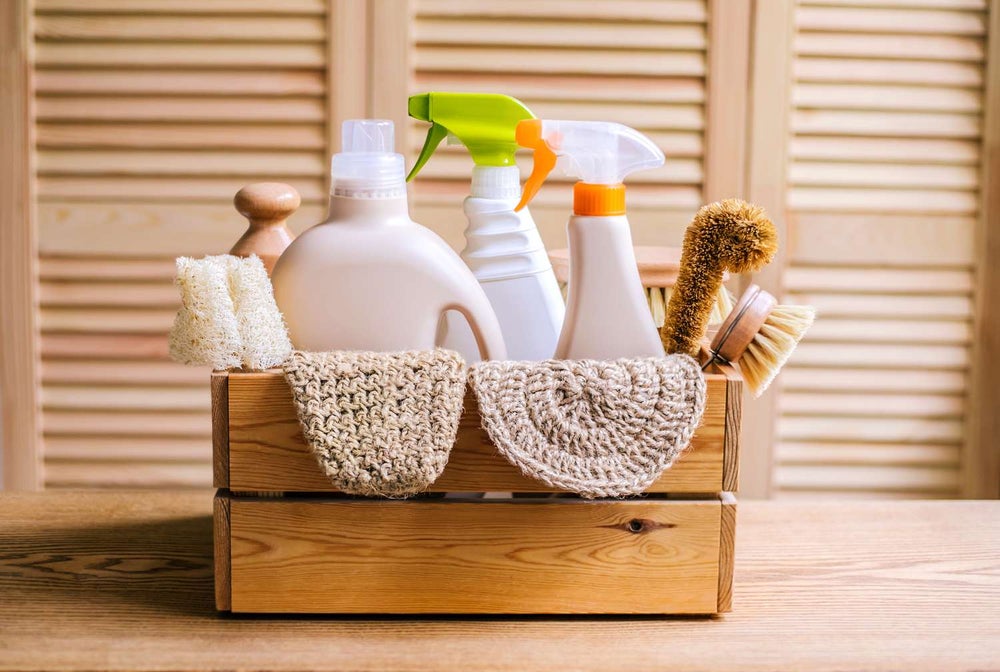 Spring Cleaning!! It's that time of year again, when social media, the radio and even ads on TV are bombarding us with spring cleaning. And sure, we would all love to come home to a perfectly shiny pristine home every day, but for most of us that is just not realistic. What we can do is embrace this season and do our best to give our homes a little boost!
Sophia has an affinity for white in her home. White walls, white sofa, white dining room chairs, and with all of that white, she also has 3 dogs and a new baby. And yet somehow she manages to keep them all looking white.
Some of it is just plain magic, but there are some secrets we can share with each other. Here are some less frequently cleaned areas of our homes and some tips to keep them looking their best.
Baseboards, it just has to be done. Not the most fun to clean but it's really not as much work as you think it is and you'll definitely notice the difference.
Windows and window treatments. Believe me, wiping down each individual slat in the blinds is one of my least favorite tasks, but for whatever reason the sunlight coming through clean blinds is just brighter and better.
Pull out those appliances. Yes I know they're heavy and you can't even see back there but it makes a difference. The dust and grease that has solidified itself between your stove and the cabinetry might not make a difference to you now, but when it's gone you'll feel so much better!
Filters! Your dishwasher, washing machine, and even your vacuum probably have a filter and these need to be cleaned semi-regularly. If you already tossed the manual, or never had it in the first place, just google it. People love to make how-to videos about this sort of thing.
Wiping down or vacuuming crumbs from the inside of the kitchen drawers can make a big difference in how you feel in your kitchen. Also, purging any unneeded items inside those drawers makes that dinner time hustle so much more enjoyable. If you haven't used the apple corer since last spring cleaning then it's probably time for it to go.
Organizing your closet for spring and summer. It's time to store away any large bulky jackets and winter gear to give yourself some extra space in your wardrobe.
And to make some of the above suggestions even easier and maybe more enjoyable we're got a short list of some of our favourite cleaning supplies.
Scrub Daddy Sponges, because who doesn't want to clean with a sponge that smiles at you (also they do work very well and clean up perfectly in your dishwasher!)
Folex, instant carpet spot remover. The packaging leaves a lot to be desired but do not let that fool you. I don't know how but this stuff takes stains out of everything! My son karate kicked a glass of red wine across my relatively light coloured living room rug and the worst part about this product is that now the previously wine-covered area is cleaner than the rest of the carpet.
An Upholstery Cleaner. We have the Bissell little green machine. This thing is a miracle worker. Definitely a must for those sofas and armchairs your little monkeys have spent all winter using as a playground.
While spring cleaning, remember that done is better than perfect. Every little thing you get checked off that spring cleaning to do list is a win, and it all works together to give you a fresh, clean space.